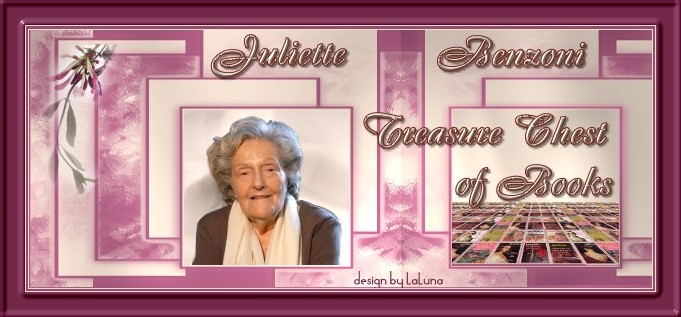 Ces Femmes du Grand Siècle
(The little Pest and Cat in boots)


Single Novel



Since August 2015 a new book has been published ( 85) from our preferred author Juliette BENZONI
It is about spies, mistresses and courtesan's at the Reign of Louis XIV.

Portraits of twenty women, who marked history during the reign of Louis XIV.
The Mancini sisters, the princess of the Ursins, Henriette of England, Louise de la Vallière, Ninon de Lenclos…

Those of us who have adored her other two series : Secret d'Etat and Le Temps des Poisons will absolutely enjoy this new book.
Ces Femmes du Grand Siècle 2015

synopsis : Ces femmes du Grand Siècle 2015

Une vingtaine de portraits de femmes emblématiques et incontournables du règne de Louis XIV. Espionnes, maîtresses ou courtisanes, elles évoluent toutes dans l'ombre du Roi-Soleil.
Agent secret de Louis XIV, femme de lettres et de pouvoir, aventurière, rebelle, épouse bafouée, intrigante ou favorite... toutes les femmes réunies par Juliette Benzoni évoluent dans l'ombre du Roi-Soleil. Toutes sont des figures emblématiques et incontournables du Grand Siècle.
Alliant le souffle de l'aventure à la rigueur de l'histoire, Juliette Benzoni redonne vie à ces figures de femmes exceptionnelles, qu'elles soient espionnes, maîtresses ou courtisanes, qu'il s'agisse des sœurs Mancini, de la princesse des Ursins, de la Grande Mademoiselle, d'Henriette d'Angleterre, de la marquise de Sévigné, de Louise de La Vallière ou encore de Ninon de Lenclos...
♣ E-book - Format Kindle... Amazon.fr.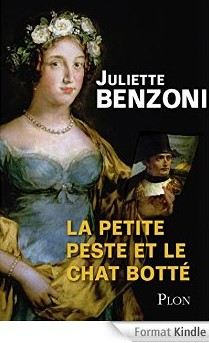 ♣ interesting details : summary of le club l'ActuLittéraire
Ses yeux en amandes faisaient chavirer les coeurs
Her almond shaped-eyes touched the hearts


The commitee enjoyed ... translated by webmaster linda
For decades, the books of Juliette Benzoni, who deal about sagas, novels or documents, are crowned with success. Such popularity is readily explained, a few pages are enough for the author to plant a historic decor, strikingly truthful to move the reader, with the help of a truculent quill, a faraway past, suddenly so close to us.
She is sort of the heir of Alexander Dumas, which she proves once again with drawing the dazzling portrait of Laure Junot, Duchess of Abrantes, a renowned writer, whose writings leads us to major figures of the early nineteenth century (Napoleon Bonaparte, Count Metternich, Balzac ...).
Juliette Benzoni also evokes the passions of Laura, the jealously she evoked, her intellectual acquaintances, her financial setbacks, not omitting any facet of the character. A captivating lecture, which pays tribute to one of the beautiful women in the history of France.
♣ interesting details
:
The critique of Vincent Melyan
NEW

Grandeurs et décadence d'une duchesse



by Monsieur Vincent Meylan (Point de Vue)